Lyceum Theatre Seating Plan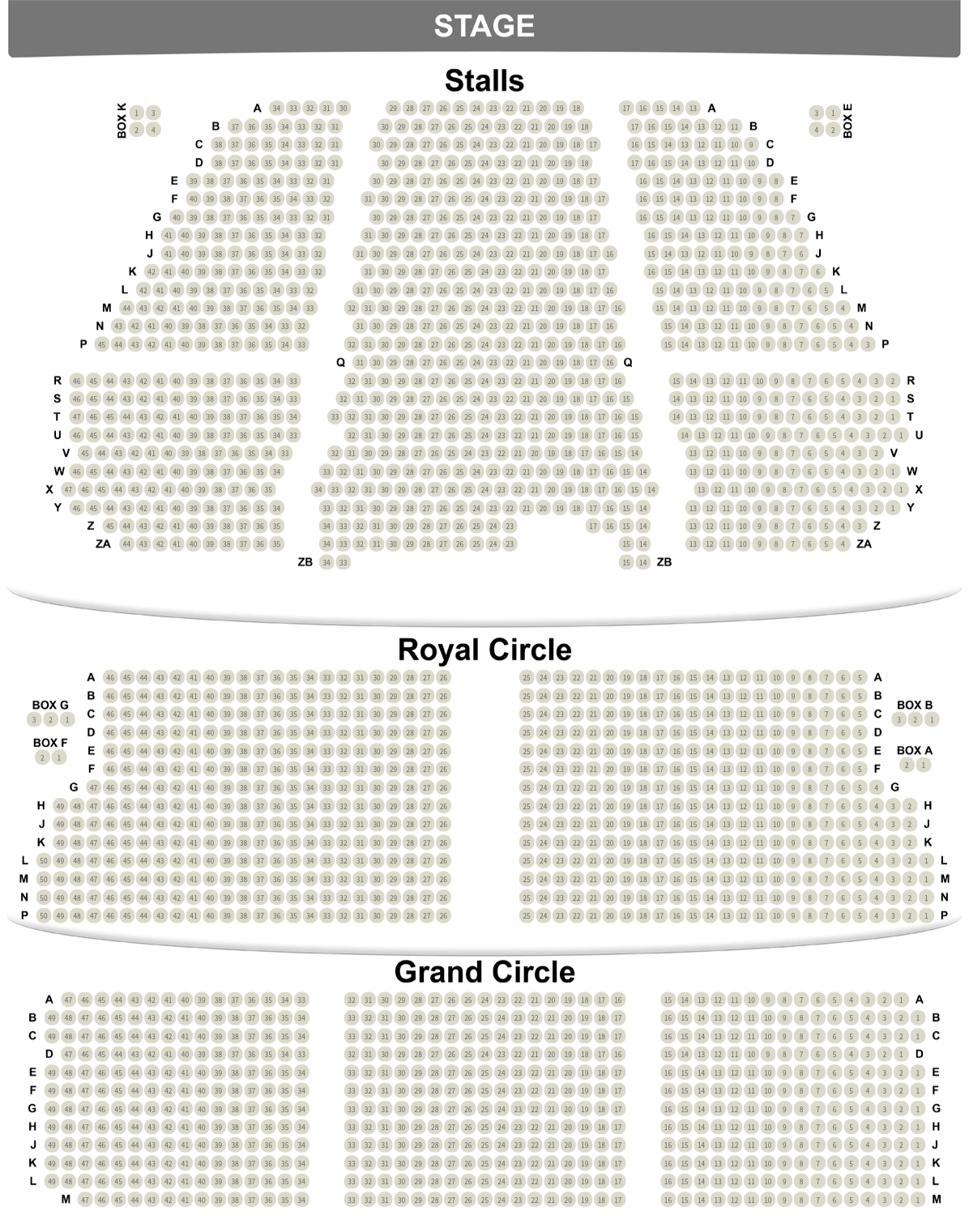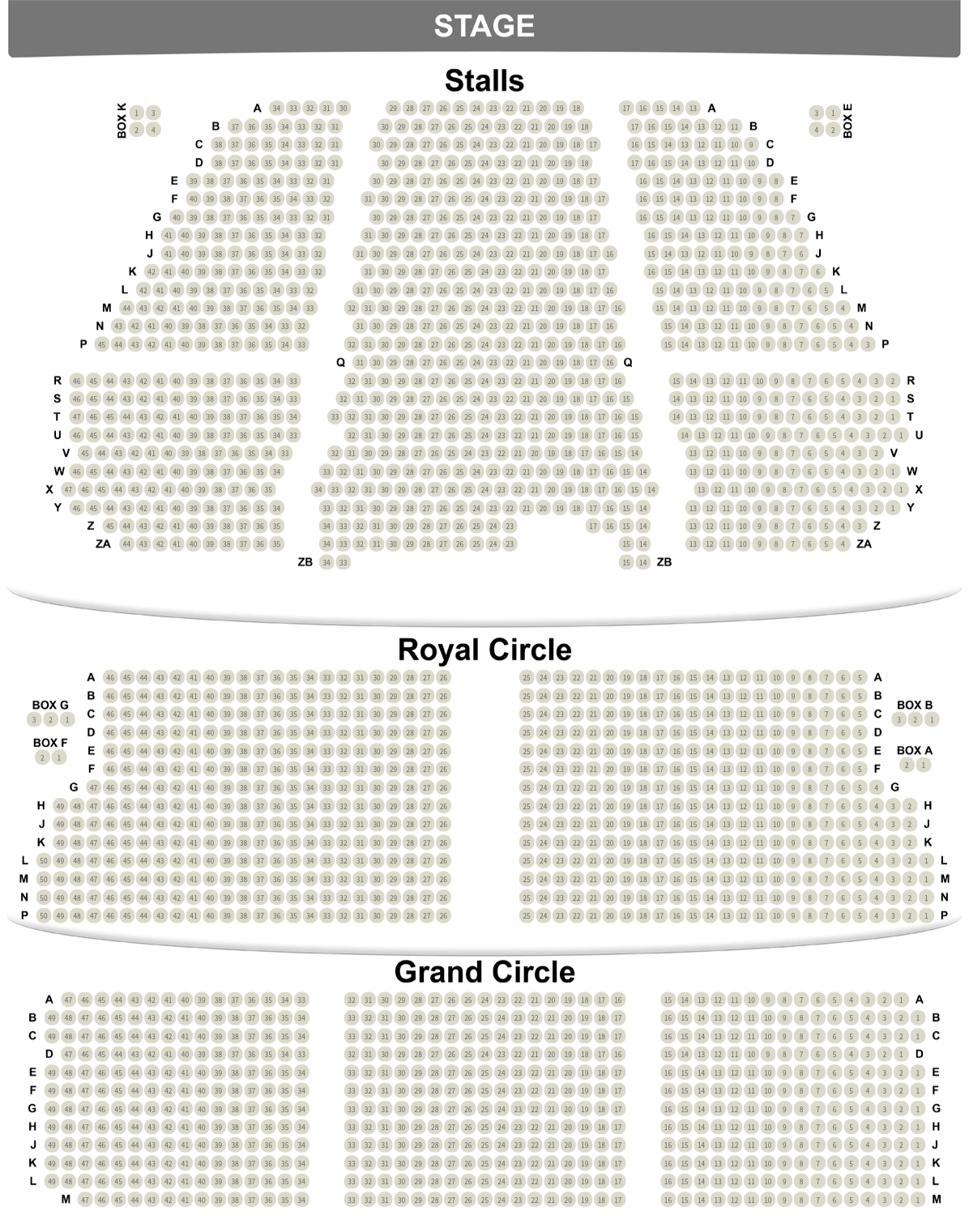 The auditorium is designed to provide brilliant unrestricted views from all three levels.
The stalls fan out away from the stage and stretch back quite some distance. The royal circle and grand circle consist of three sections each. The best seats are in the front and middle areas of each section. Despite its impressive size, the stage feels nice and close close from most of the seats in the house, and the excellent acoustics let the sound travel to the farthest reaches of the auditorium.
The stalls
Divided into three sections by two aisles plus another forward and rear section, the stalls of the Lyceum Theatre offer great views of the stage and excellent legroom. Which means you're in for a very comfortable experience. The overhang from the royal circle above only affects the back eight or nine rows of the stalls. The rows of seats are gradually raked, ie. They slope gently, allowing for clear sight lines over the tops of people's heads to the stage. The only problem area in the stalls is at the ends of the first seven rows, where they curve around the sides of the proscenium arch and restrict the view of particularly large stage sets.
The royal circle
The royal circle is one level above the stalls, divided into three sections by two aisles traversing the length of the balcony. This level is up and away from the stage, meaning some of the seats in the rear section can feel a long way from the action. The seats in the grand circle are quite tightly packed together with limited leg room and can prove a problem for taller audience members. Although distant from the stage, this level does offer a full, uninterrupted view of the action and because the royal circle is steeply raked, the stage views are completely unobstructed.
The grand circle
The grand circle is the third and highest level of the auditorium. It can feel quite distant from the action on stage and the best seats are in the front four rows. Any further back and you really are very high up. The leg-room in this section is marginally better than the royal circle below. The grand circle features safety rails at the end of each row too, which can obstruct the view if you're sitting close to the aisle.
Buy Tickets Online


From Official Tickets Agents