Lyceum Theatre tickets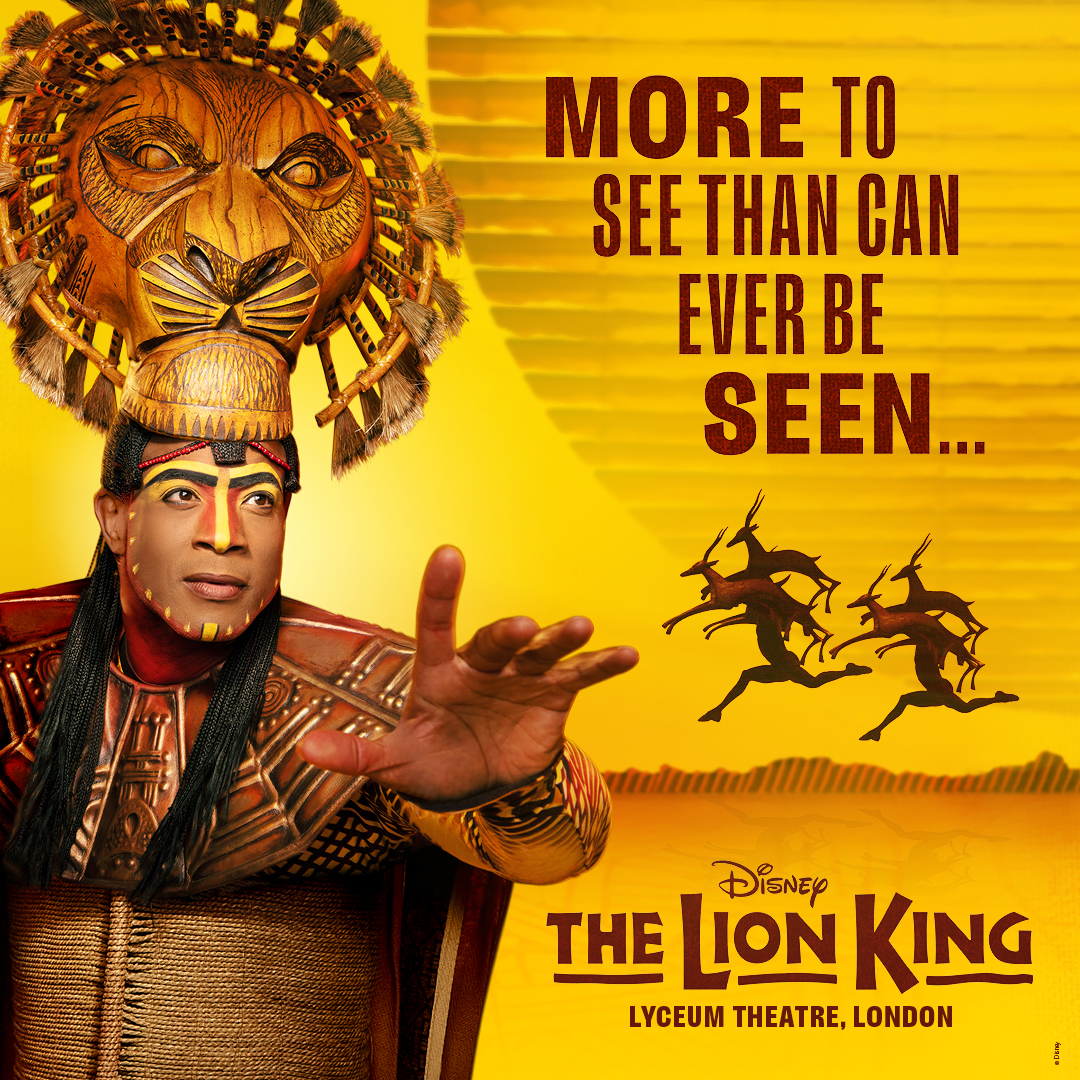 Booking from:
Sunday, 1 August 2021
Booking until:
Sunday, 11 February 2024
Running time:
2h 30m (incl. interval)
You can buy tickets for shows at the Lyceum Theatre in a number of ways:
Like most theatres in London, tickets for the centre stalls and front section of the royal circle tend to be the most expensive and the most popular. Every member of the audience must have their own booked seat and there no discounts for children. All tickets to shows at the Lyceum include £1 restoration levy, clearly marked on your ticket and included in the overall price. This goes directly to the theatre and pays for essential renovation work, upkeep and maintenance.
Buying Lyceum tickets over the phone
Call the theatre itself direct on 0844 871 3000. The theatre's helpful staff will process your booking and answer any questions
You can arrange to collect pre-purchased tickets any time on the day of the performance. All you need to do to collect them is take your booking reference number plus the credit or debit card with which you paid
Buying tickets in person
If you would like to book your tickets in person, simply visit the theatre box office inside the building on Wellington Street. It's open as follows:
Monday 10am-6pm
Tuesday to Saturday 10am-8pm
Sunday 11am-3pm.
Buying tickets online
Booking tickets online can be confusing, with so many retailers selling tickets for shows at the Lyceum theatre. Weed out the best and most reliable: those with STAR accreditation on their website. STAR stands for Society of Ticket Agents and Retailers, identifiable by the official STAR logo, and accreditation means you can trust the online retailer.
STAR-approved retailers have to meet a strict set of rules and regulations to ensure the customer is always protected when buying tickets. They ensure, for example, that the face value of your ticket is always displayed clearly and you're told about any view restrictions on seats before you buy. STAR also acts as a regulatory body and will intervene on your behalf if you believe your tickets didn't meet STAR retailer regulations.
Some online retailers offer customers the chance to print their own tickets at home rather than collecting from the box office or having them sent in the post. This option can cut down on waiting time and is both environmentally friendly and cost-effective. Just make sure you print out all the tickets for your party.
Buying group theatre tickets
If you need to book 8 or more tickets you'll be eligible for group rates, which are lower than the standard ticket prices. Discount group tickets are perfect for larger groups like birthday, stag and hen parties, school trips, social groups, work outings and family gatherings. The phone line is 020 7087 7763
Buying access tickets
If you are disabled, you and your carer are eligible for discounted tickets. All you do is call the Lyceum Theatre's access line on 0800 912 6972, where staff will be able to answer any questions you have about concerning access and accessibility, and do everything possible to make your night out comfortable and pleasurable.