You hope all nights in the theatre will be like this!

It lights up the West End with a blaze of fabulous imagination

Call 0844 871 7627 to book directly from the theatre or Buy Tickets Online
From Official Tickets Agents
The Lion King
In 1999 The Lion King, already a hit, took to the stage at the Lyceum. In autumn 2014 it was named the 'most successful production of all time'. The Lion King has generated more than £3.8 billion pounds in ticket sales and over 75 million of us have seen and adored it so far. So what's the world's favourite ever musical about?
The action is set against the beautiful Serengeti Plains of Africa. The colours are glorious, the costumes are breathtakingly intricate, the puppetry is extraordinary... and the show tunes, written by Sir Elton John, are quite simply inspirational. You'll love the heart-warming story of little Simba the lion cub, who can't wait to become the king of the pride. But his nasty Uncle Scar has other plans and when tragedy strikes Simba, certain he's unwanted, runs away. Without him the Pride, led by the evil Scar and his hyena henchmen, soon begins to suffer.
An epic journey follows. Will Simba's loyal friends Timon and Pumbaa be able to help put the past behind him? Will he ever become king, heal the great Pride Lands and restore the magic of the circle of life? You'll have to come and see. No matter what your age, tastes or inclinations it'll put a huge smile on your face.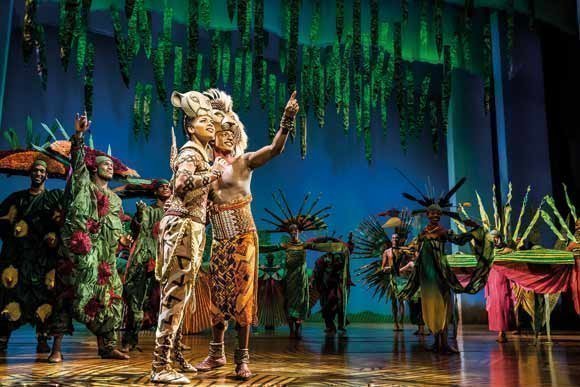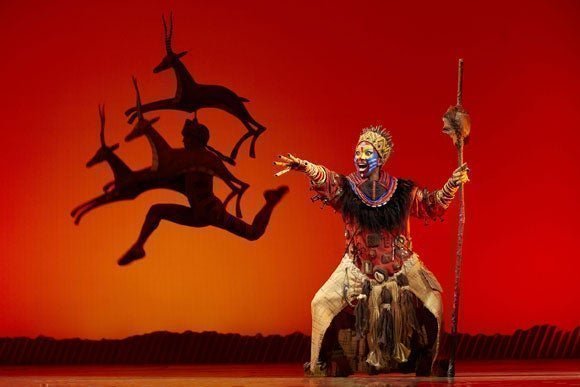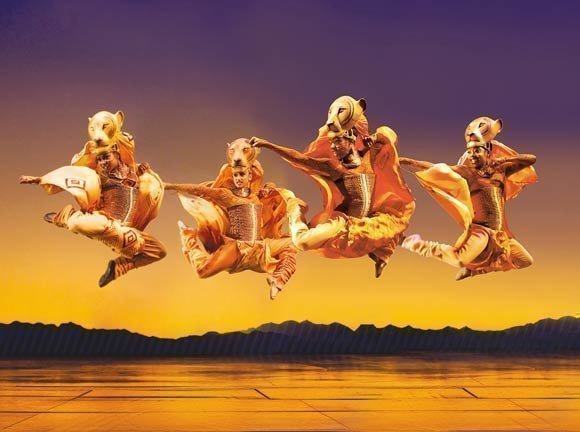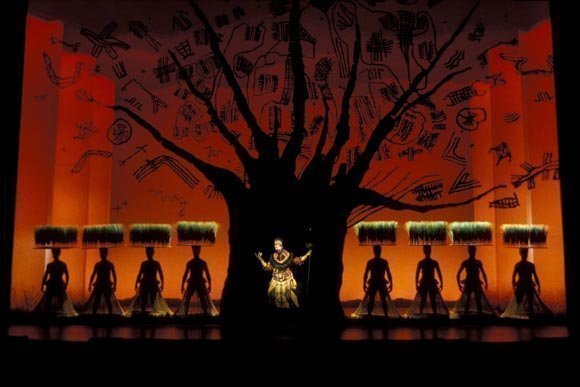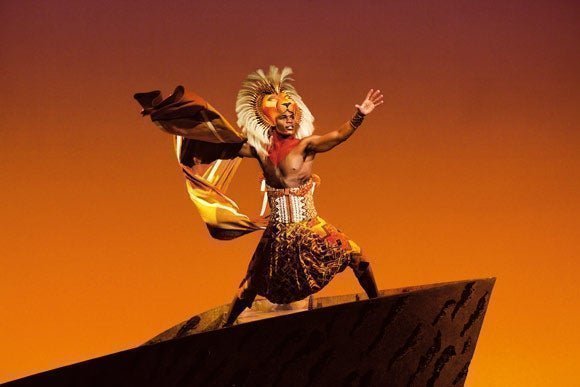 «
»
Audience Latest Reviews
Reviews Summary based on 5124 reviews
General:
What to expect
Acting:
Music:
Costumes:
Story:
Lighting:
Recommendations
Anyone:
Families:
Teenagers:
Young Couples:
Theatregoers:
Great night out
Wonderful music, great atmosphere
Sarah, 17 Sep 2021
Absolutely Brilliant
I took my granddaughter who is 10 and she absolutely enjoyed it - she does not normally sit still for more than 10 mins but was still all through the show - the costumes were fantastic
Jennifer, 15 Sep 2021
Must See!
Excellent from start to finish. Well organised team, great staff & bar. The production was exceptional. Lively, colourful, fun. You could feel the music.A must see for all the family.
Shaneka, 12 Sep 2021
Very creative kids loved i Deborah, 12 Sep 2021
Fantastic performance!
Colourful, energetic, fantastic acting and singing. Appeals to all ages. Great day out!
Caroline, 11 Sep 2021
Outstanding!!!
What an outstanding show!!! Absolutely incredible from start to finish - the costumes, the sets, the music and performances, every little bit of this show felt magical and transported you to the heart of the story. I was mesmerised the entire time and would highly recommend it to anyone!
Molly, 11 Sep 2021
Magical evening Jean, 10 Sep 2021
Masterpiece
The show was breath-taking. The costume design was incredible. The dancers were phenomenal! The show itself is a masterpiece and a spectacular to behold. Some moments throught the show were so passionate they reminded me if home and moved me to tears, it was beautiful.
Anna, 08 Sep 2021
All was amazing. We're with husband been very happy. Recommended for all it, supper.
Albina, 04 Sep 2021
Brilliantly put together, costumes excellent
Not been to Lyceum before just found the 75 steps to climb to Grand Circle a little hard for oap
Joan, 02 Sep 2021
Excellent show! Sze Wan, 07 Aug 2021
Lion king is incredible!
Brilliant show, third time viewing and gets better everything. Recommend to anyone. Staff polite and actors & actresses are brilliant.
Robert , 02 Feb 2015
fantastic show!
The Lion King is the most wonderful extravaganza of colour, costume and excellent acting, that you could possibly hope for.
Phil, 01 Feb 2015